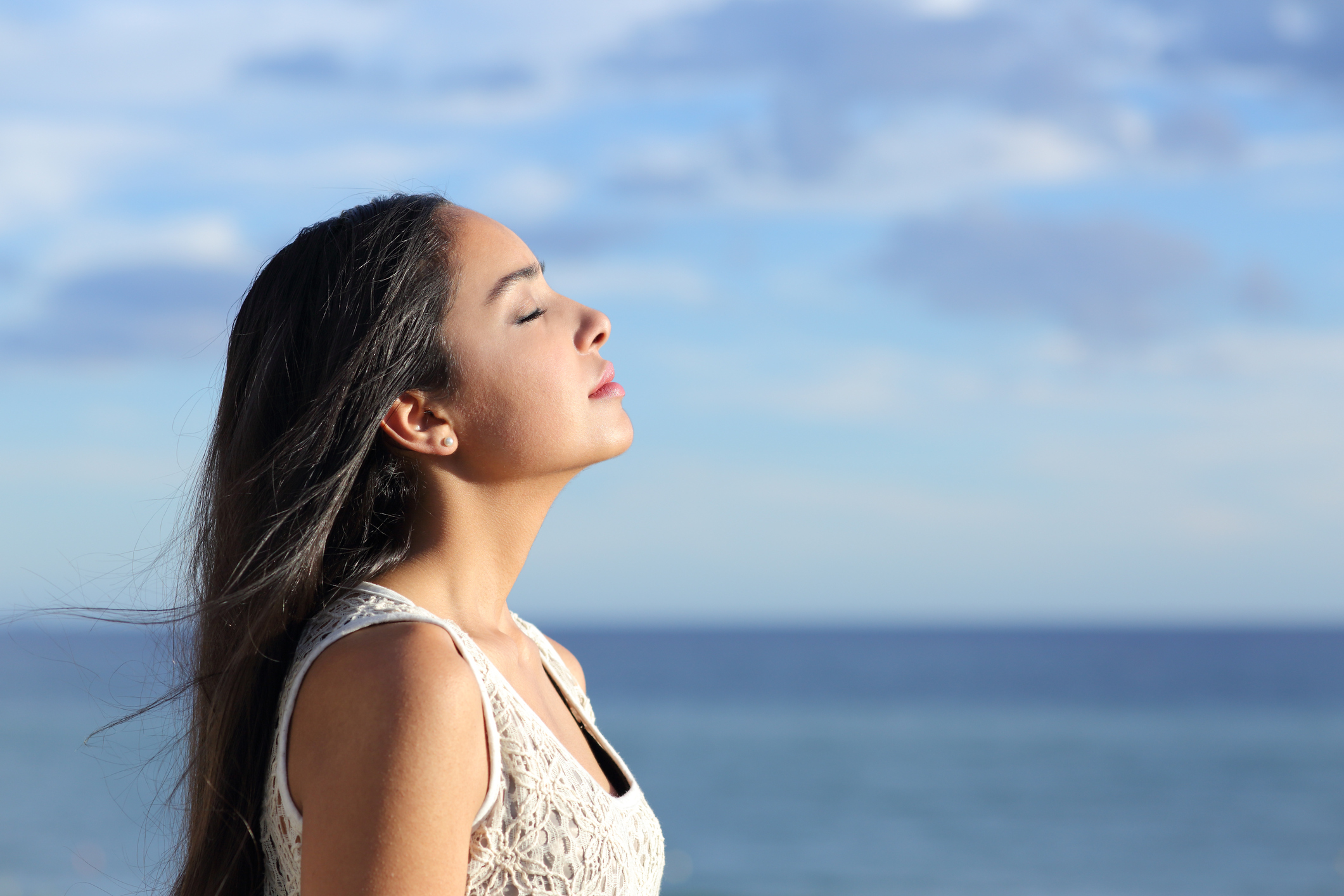 Your breath is the essence of life
Transformational Breathwork,
Gentle Yoga & Yoga Nidra Workshop
Breathwork opens you to experience this life-giving essence in a whole new way. Utilizing the time-honored practice of circular, connected breathing, we can clear the body at the cellular level of old unwanted emotions, beliefs, energy patterns, and unresolved traumas. It is a profound tool for integrated transformation of body, mind and spirit.
To deepen this transformational experience, each 4-hour workshop artfully combines the powerful benefits of Breathwork with complementary healing practices: Gentle Yoga & Yoga Nidra.
Through kind movement and light stretching, Gentle Yoga allows us to inhabit our bodies, preparing us to delve into the physical practice of Breathwork. Gentle Yoga and Breathwork are Doing practices. To be the most effective, they need their equalizing counterpart: the practice of Being. A long guided relaxation, Yoga Nidra creates space for us to rest in the subtlety and vastness of Being, releasing all effort and integrating our healing.
Schedule
12:30pm-12:45pm: Breathwork & Yoga Basics and Benefits*
1pm-5pm: Transformational Breathwork, Gentle Yoga & Yoga Nidra Workshop
Upcoming Dates (all Sundays)
February 10, 2019
April 14, 2019
June 2, 2019
August 11, 2019
December 1, 2019
Facilitators
Stacy Worley, CAS, RYT500 (5 Element Living)
Stacie Beam-Bruce, LICSW, ACHt (Centerpoint Hypnotherapy & Counseling)
Registration
Please contact Stacie Beam-Bruce at sbb@centerpointhypnotherapy.com. Space is limited. Thank you for registering early!
Location
Twin Peaks Nutrition and Wellness
111 W. North Bend Way
North Bend, WA 98045
Cost
$75
*Your participation in Breathwork & Yoga Basics and Benefits is required for your first workshop experience. For subsequent workshops, your participation is encouraged, though not required, to help create a safe and inclusive group container.